Drake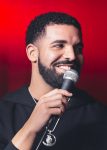 Drake grew up in a Jewish area in Toronto, and even attended a Jewish day school there. The "In My Feelings" rapper who is currently touring all over the world identifies himself as Jewish in songs and interviews and even celebrated his Bar Mitzvah when he was younger.
Daniel Radcliffe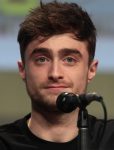 Daniel Radcliffe is known as Harry in the famous Harry Potter series. Radcliffe's mother, who was born in South Africa, is Jewish and his ancestors were all Jewish immigrants from Russia and Poland.
Paula Abdul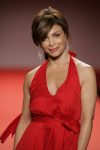 The famous American Idol judge and triple threat has completely Jewish roots. Her father is a Syrian Jew, and her mother is a Canadian Jew. Paula still identifies with her Jewish roots and is very proud of them.
Lisa Kudrow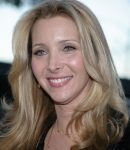 Phoebe, from the hit TV show "Friends", was raised Jewish and had her own Bat Mitzvah when she was younger. The actress has even spoken out about her past experiences with anti-Semitism.
Mila Kunis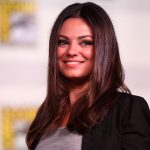 The "That 70's Show" star, who is married to Ashton Kutcher, was born to a Jewish family in Ukraine. In the past she has spoken out about having to hide her religion due to anti-Semitic actions back in Ukraine.
Rashida Jones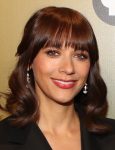 Jones is best known for her role in NBC's "Parks and Recreation." The actress if half African American and half Jewish by birth. She was raised as a Reform Jew and attended Hebrew school.
Pink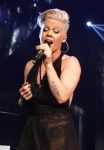 Pink, also known as Alecia Beth Moore, is a singer, songwriter, and dancer with R&B and pop influence. With a Jewish mom, her religious aspect and commentary have been coming out in the wake of everything going on around the world, and she even wants her kids to learn about it.
Ivanka Trump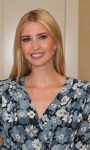 She is a Jewish member of the first family of the United States with her father being the President, Donald Trump. Ivanka converted to Judaism before marrying Jewish husband, Jared Kushner.
Gwyneth Paltrow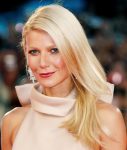 The famous actress has won an Academy Award, Emmy,  and Golden Globe Award. With a Jewish father, Paltrow was raised celebrating both Jewish and Christian holidays.
Jake Gyllenhaal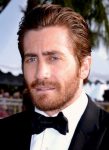 Jake is an American actor who is best known for his role in the movie "Brokeback Mountain." Born to a Jewish family in New York City, he has a Jewish mother and considers himself Jewish.