(Photo by Inbar Goren)
As the school year comes to a close, UCLA will be saying farewell to Lev Hakak, a professor of Hebrew Language and Literature in the Center for Jewish Studies and the Department of Near Eastern Languages and Cultures. Professor Lev Hakak has been a part of the UCLA faculty since 1976, consistently teaching courses such as "Modern Israeli Literature Made Into Films," "Advanced Hebrew" and "Modern Hebrew Poetry and Prose."
In addition to teaching, Lev Hakak has also used his time at UCLA to conduct research in the field of Modern Hebrew literature. He published numerous academic articles and twenty books in English and in Hebrew, including six books on Hebrew culture in Babylon. His publications also include two novels and a volume of poetry.
Aside from his academic courses and research, Hakak has also served as the editor of "Hadoar," the well-respected periodical for the Histadrut Ivrit of America. After the demise of Histadrut, he founded and edited "Hador: The Hebrew Annual of America." He also maintains a blog at the Huffington Post.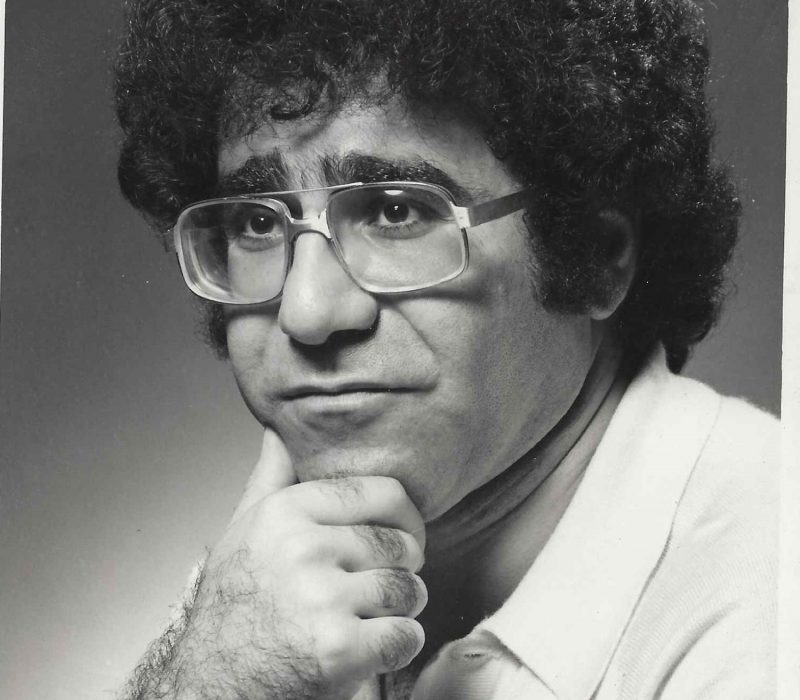 (Photo courtesy of Professor Hakak)
Beyond his experience in research, editing and teaching Hebrew, Hakak has contributed his time to serving the greater Bruin community. In fact, for three years, Hakak was on UCLA's Grievance Committee, and he later served for three years on a UCLA grants committee, issuing scholarships to incoming students.
Throughout his time as an educator, Professor Hakak has had an influence on the lives of his students and has said that many of his pupils from the 1970's still keep in contact with him. Hakak tries to tailor his course's reading selections to the needs of his class each quarter. Therefore, certain pieces of one Israeli writer's work may be covered one quarter, but not the next. Even so, Hakak has reflected that his coursework has often moved students to laugh, cry or simply empathize with a character in a story or an essay. His coursework motivated them to continue advancing in Hebrew and read more Hebrew literature, either in the vernacular tongue or in translation.
Liat Bainvoll, a current junior at UCLA and former student of Hakak's Hebrew class, said, "It was such a pleasure learning with Professor Hakak. He clearly had a love and appreciation for the Hebrew languages and shared that with his students. He taught us in a way that allowed us to both learn the language and content of the poems we read but [that also] gave us the context that helped color in the history and development of Hebrew."
Because some of his courses are taught in English — such as his course on Modern Hebrew Literature Made into Films — Hakak has often attracted the attention of students with no background in Hebrew or Jewish culture. Yet regardless of a student's personal background, it has been Hakak's hope to prepare students "to be better readers of literature in any language and to pay close attention to the reading of texts so that they can take feelings, messages and ideas from literature that will come to mind during their life and give them the wisdom to handle whatever life presents to them."
As he takes his leave of UCLA, Hakak hopes that the campus will maintain an enthusiasm for Jewish culture and continue to reap the benefits of learning Hebrew literature. Hakak has appreciated his time at UCLA due to his shared values of teaching, publishing and service — whether that means serving the campus community or the public — and he is grateful to UCLA for giving him an outlet through which he could write books and articles on subjects that intrigued him.
Before departing from campus, Hakak has offered a final piece of advice to students, most notably those who graduating and preparing to embark on a new chapter in their lives: "A person should pursue what he loves…when a person loves a field, he will excel in the field and make great room in society for himself. Spend your life working with something close to your heart, and the rest will come anyway."