As I made myself some tea and schmoozed at the coffee station after Shabbat lunch this week, I heard a surprising announcement. "Let's take a moment of silence to honor the people we lost in today's tragedy."
I waited for the moment to pass before asking what had happened. The response sent chills through my entire body. "Eleven people were killed during during a bris in a shul in Pittsburgh this morning."
I hadn't checked my phone that morning because it was Shabbat. Therefore, I didn't know that the biggest mass shooting in Jewish-American history had just taken place.
As I turned back toward my table, I surveyed the room. I was attending Shabbat lunch as part of the second day of the Annual Jewish National Fund (JNF) National Conference in Phoenix, Arizona. Hearing such news surrounded by people who play such an integral role in the development of the Jewish state was beyond ironic, but we provided each other with the community and support we all needed.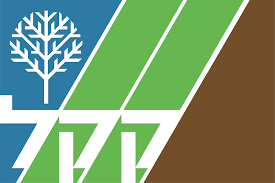 Theodor Herzl founded JNF in 1901. It serves as the financial arm of humanitarian development in Israel and works toward highlighting Israel's accomplishments while transcending the conflict domestically. JNF's national conference is a combination of a traditional conference and a shabbaton. It was the exact community I needed after hearing such news.
Over 1,000 people from all walks of life were sitting at this Shabbat lunch in pursuit of a better tomorrow for the Jewish people.
Israelis and Americans. Europeans and Latinos. College Students and CEOs. Artists and Scientists. Democrats and Republicans. Jews and Christians. Reform, Conservative, Orthodox, Reconstructionist and everything in between. We were all there for one single purpose. We all want to see Israel and the Jewish people prosper.
From 88-year-old Bob Levine, JNF's longest serving board member, to 13-year-old Eliana Adler, who was inspired to fundraise for JNF for her Bat Mitzvah project, to babies and great-great-grandparents. Every single person in that room represents the reason the Jewish people live on to this day.
The Jewish people never grow complacent. Israel is the fastest developing country in the modern age. It's surpassed all predictions and shocked the world.
Sitting in a room with some of America's most influential Jews, listening to their long-term plans, highlighted the reason Jews have never been eradicated no matter how hard the world tries. When it comes down to it, the Jewish people will stop at nothing until every single Jew has a safe, secure place to live.
Walking back toward my table, I looked around the room with a newfound appreciation for JNF and organizations like it.
What happened in Pittsburgh presents one of the biggest challenges modern American Jewry has faced in years because it could have happened to any of us, and that's terrifying. We've all arrived at Shabbat services or a brit milah late. This time latecomers were met by police barricades. Instead of rejoicing new life like the community thought it was going to this Shabbat, they ended up mourning the deaths of 11 of their own before the clock had even struck noon.
As Jews, we can't let this bring us down. If even a single Jew avoids going to shul because of this man's actions, his legacy lives on. His poison has infected us. And we can't let him do that.
Being at the JNF National Conference while hearing such horrible news didn't make the news any less horrible. What it did do is give me hope for the future. It cemented the idea that Jews will never sit back passively while the world tries to eradicate us.
There we were, fighting a battle America thinks we've already won—that is, securing the safety of the Jewish people—only to be reminded that we can never stop fighting. Anti-Semitism is real. Jews aren't safe. Jews aren't white. Jews will never fall because we never take a seat. Together we stand, divided we fall, and in spite of the horrible things that happened this weekend. I have never been more proud to be Jewish.
Baruch Dayan HaEmet
Am Yisrael Hai